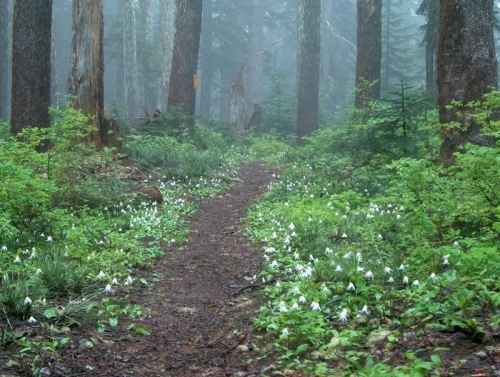 General Trail Conditions
Fire Conditions
Snow Levels
If you want to know about snow levels on the PCT, the US Forest Service has a great page for current snow depth.
If you want to dig a little deeper, you can use Google Earth. The information is updated daily and you can bounce between maps of snow coverage, depth, melt and other layers.
You will wind up with two .KMZ files on your computer. Open them in Google Earth (yes, opening one and then the other will load both of them). It may take a few seconds to load the files, so be patient. The PCT track is incredibly cool all by itself, but when you put the snow overlay on top of it, wow!