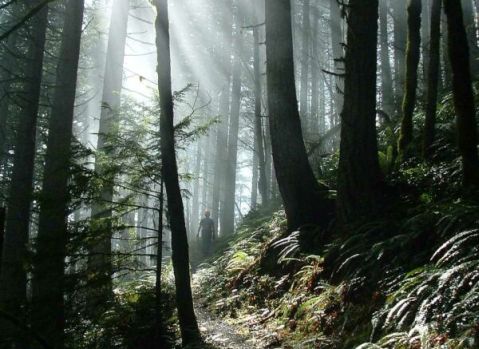 I have never done trail work. Can I still help?
Yes. The project leader will take some time before a project begins to describe the kind of work you will be doing, the tools you will be using and how to use the tools safely. If there is a tool you really want to use or would rather avoid, let the project leader know. If you have any questions while you are out there working, please ask. Naturally there are some tools that require greater supervision or experience to use, but you will never be asked to use a tool that you are uncomfortable with or unqualified to use.
How can I sign up for a work project?
The best way to sign up for a work project is to join our email list. When you get an email for a project you'd like to join just hit Reply and ask to join. We also maintain a calendar of upcoming projects. You can contact our volunteer coordinator if you have any questions.
What should I bring on a work project?
Because our projects are co-sponsored by the U.S. Forest Service and for your own safety, you must wear long pants, long sleeved shirt, work gloves, hard hat, and (sometimes) eye protection. Our crew leaders will provide you with work gloves, hard hat, and eye protection if you do not have your own. Bring clothing appropriate for the weather, lunch, snacks, and water. Overnight outings require additional preparation which will be outlined by the crew leader.
What about parking permits?
If you drive to the work site, you will be supplied with a day parking permit if you need one. Better yet, if you participate in two full-day projects, you will receive a Northwest Forest Pass the following season which is good for one year.
What happens if the weather is bad?
One of the advantages of living in this area is that we get our share of inclement weather, so we usually just put on our rain gear and continue working (if we didn't we'd never get anything done!). Always be prepared for adverse conditions. If the weather turns really nasty, we will discontinue work for safety reasons.
Can I run a chainsaw?
Only volunteers who have been certified to use a chainsaw by the U.S. Forest Service (or the PCTA as authorized by the USFS) may operate a chainsaw. Visit the PCTA Saw Training and Certification page for more information.
What happens if I get hurt?
When you arrive at a work project, you will sign a form indicating your participation. For the duration of the project, you are considered a U.S. Forest Service employee and are covered under worker compensation laws.